When an organization wishes to hire the best candidates, they need to address the entire market. By definition, that means considering passive candidates. Recruiting passive candidates with tools designed for tracking active ones makes no sense – these individuals need to be found and that's where software for recruiting passive candidates comes in.
Many recruiters – particularly hiring at senior or executive levels – associate sourcing exclusively with LinkedIn Recruiter.
Recruiting passive candidates is not just about LinkedIn
LinkedIn is a great tool – but it's not the whole story. Not every executive has – or at least maintains – a social media profile. So recruiters need to look beyond the obvious, sourcing candidates on alternative sites and using tools other than the LinkedIn.
In the struggle to attract and win the most qualified candidates, hiring managers need access to more than just the applicants who happen to see and respond to online postings.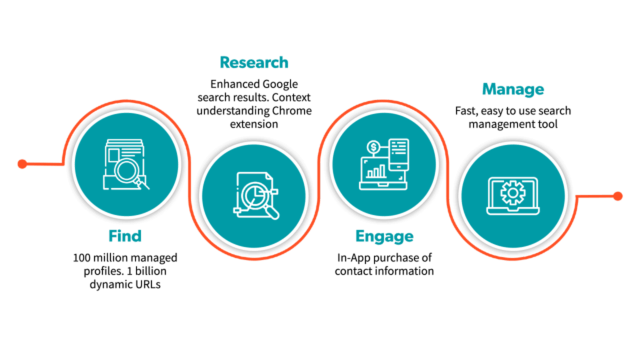 Active candidates make up a tiny fraction of the overall talent pool. And building a business (or running a staffing firm) on such a small sample of the total workforce stacks the odds against recruiting the best candidates on an ongoing basis.
The more mission-critical a role, the more recruiters need access to tools and strategies that help them choose from the top talent in the market – whether passive or active.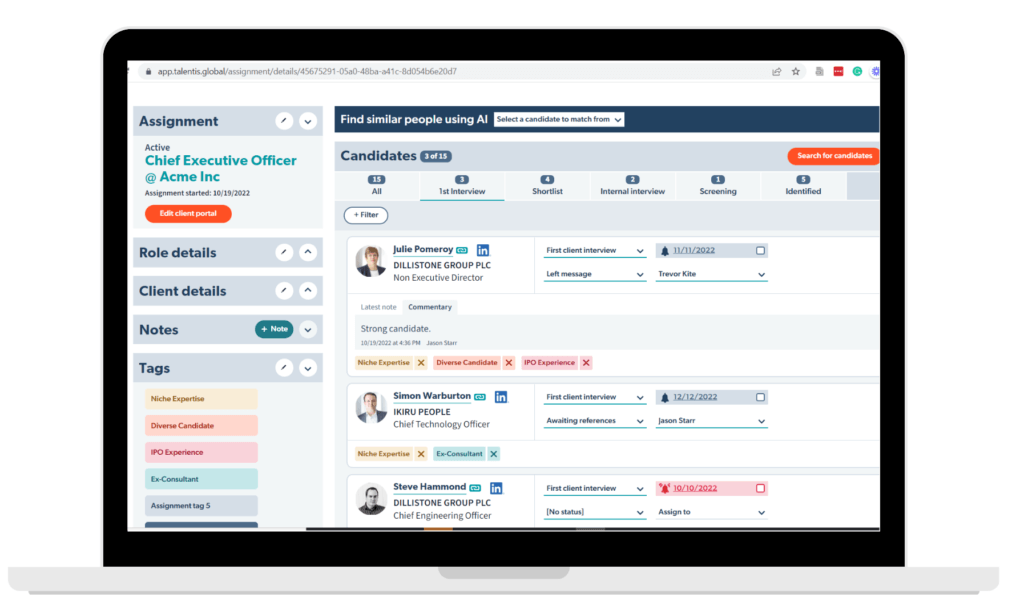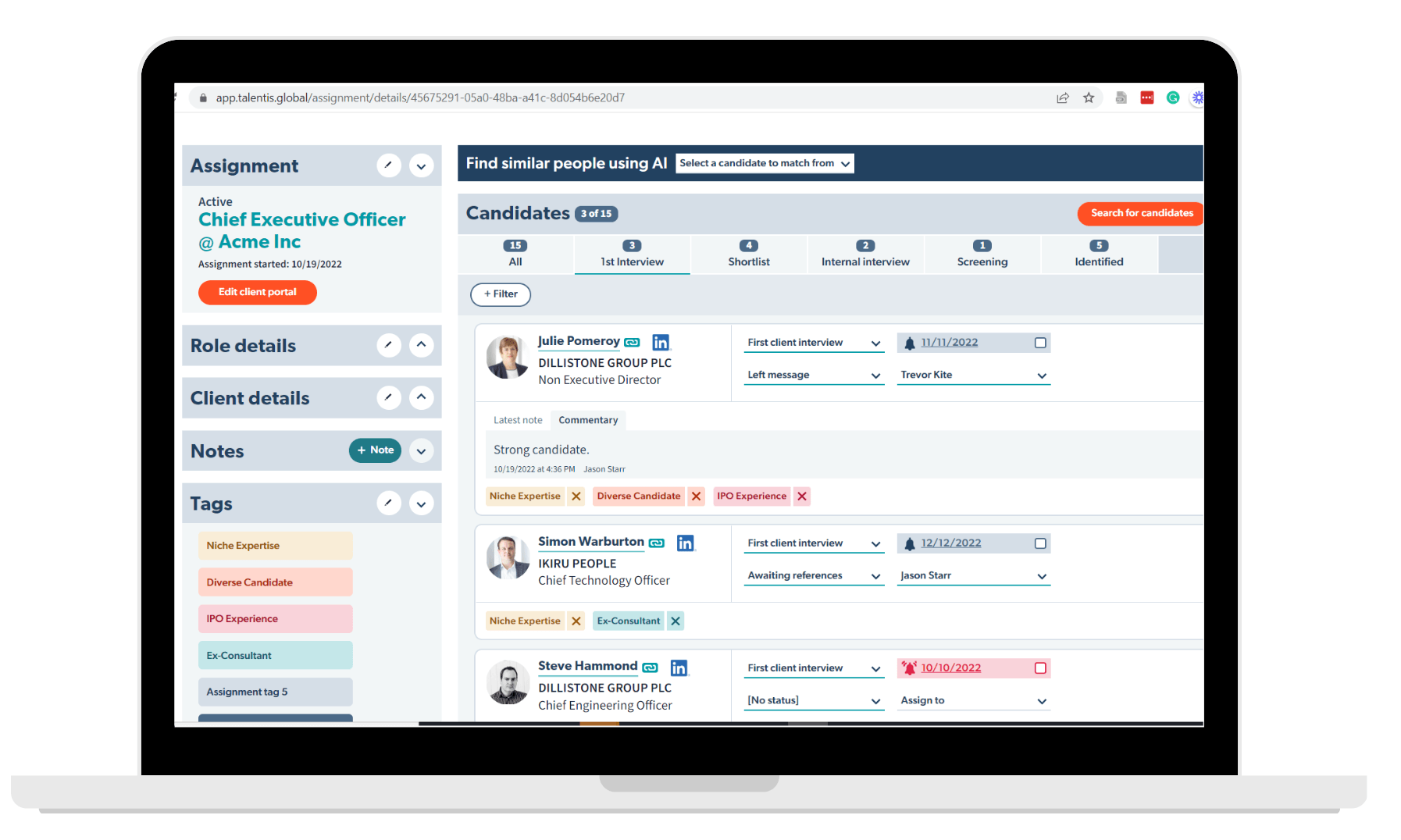 As competition for leading candidate intensifies, recruitment technology has evolved to provide recruiters with software that plays a vital role in helping unearth and engage passive talent.
Without this ability, companies' recruitment programs drift rudderless – dependent on the profiles that land in their ad funnel to solve their talent needs.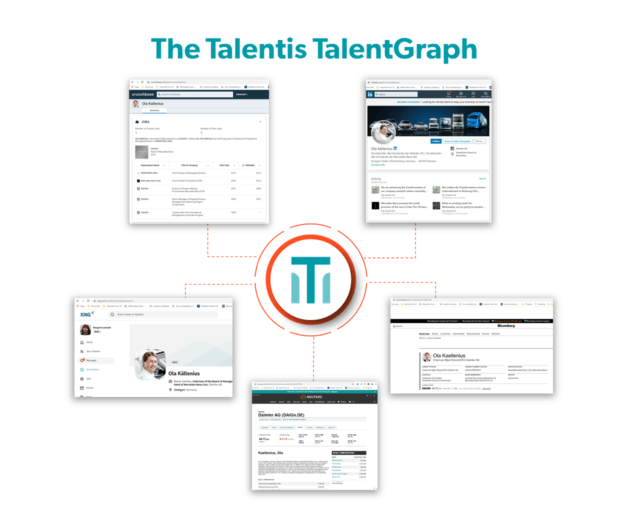 With the right software, recruiters can switch from passive screening teams to pro-active talent hunters.
Passive candidates vs active candidates–what's the difference?
Before digging into the details of how to find and engage the best-qualified candidate for a role, it's important to define exactly what's meant by the terms 'passive candidates' and 'active candidates'.
Simply put, passive candidates are professionals open to the possibility of changing careers or new employers. But they're not dedicating their own free time to searching for job ads or applying to vacancies online.
Passive candidates may be receptive to approaches by recruiters, but aren't pro-actively looking for a new role.
They probably don't have their resume posted online. And their LinkedIn profiles don't scream "hire me" to anyone reading their summary. They may not have an updated resume. Recruiters may also struggle to get hold of them in among their busy schedules.
Active candidates, by contrast, are job-seekers targeting a new position or a change of company.
They are the applicants searching job boards, career portals, LinkedIn and other social media platforms. They're also the ones submitting their resumes directly to employers via careers pages.
They're more likely to engage with recruitment teams, have more time to talk to recruiters throughout their week. They also have better-documented resumes and career summaries to hand, for distribution to hiring managers.
Engaging passive candidates
Both passive and active candidates are subsets of the full candidate pool available to any hiring manager.
The trouble is, contacting and engaging passive candidates is harder.
They're unlikely to respond to (or even see) job adverts, and will only respond to outreach from recruiters. And that's only if the role under discussion looks very appealing and matches closely with their skills and experience.
Contacting and recruiting passive candidates isn't easy, but it's a vital part of any successful recruitment strategy.
Some recruiters wonder about the need for recruiting passive candidates. They believe they are performing well as long as their promotional and advertising campaigns are producing active candidates that meet the experience and hard skill requirements set by hiring managers.
After all, if it's not broken, why fix it?
Passive candidates are an essential aspect of recruitment programs for different reasons.
Firstly, an ambitious organization aiming to become or remain a leader in its space will want access to the best potential candidates for any open role.
Not 'the best candidates who apply direct' – the best available.
By default, this means both passive and active.
Relying only on active candidates means knowingly skipping a vast section of the relevant talent pool.
Secondly, by law of averages, most of the best-qualified candidates are typically not actively looking for new employment.
That's what makes them so valuable – but so hard to find. They're engaged in their positions and focused on driving forward with their projects and careers.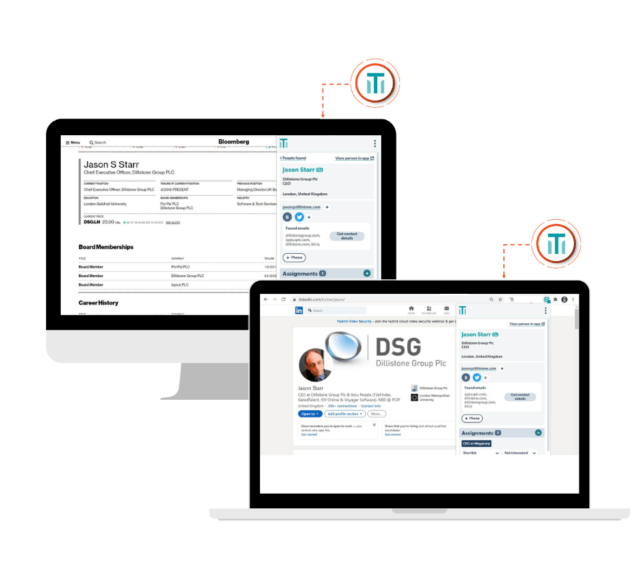 These candidates may become temporarily 'active' when there is a change in their environment. But for some, this can be a short period that comes around only every five years or so.
None of this is to say that active candidates are necessarily 'inferior' to passive. But the odds of the market's best candidate actively looking for new opportunities at the exact time that an employer publishes their job posting are statistically low.
Lastly, including passive candidates in a recruitment program allows hiring managers to benchmark active applicants against the best potential candidates from the passive pool.
This could be in terms of skill or experience, but also in areas like salary and compensation.
Without the wider market to compare with, recruiters and their teams can only choose from what they attract with ad channels.
Recruiting passive candidates the traditional way
When it comes to contacting and recruiting passive candidates, the first step in the process is identifying profiles.
This means searching databases and libraries of candidate profiles, then matching skills and qualifications to the hiring brief.
For many recruiters, the go-to platform for search and identifying candidates is LinkedIn.
With a heavyweight 700 million members spanning every major metropolitan hub on earth, it's the dominant professional networking site. It's also a platform which has reshaped the way much of recruitment happens.
But for all its strengths, LinkedIn has some (significant) cracks in its armour.
First up, it's a level playing field – every professional recruiter has access to the same data via LinkedIn's paid products. This puts both the most seasoned headhunter and the rookie recruiter in the exact starting position to run a search.
Secondly, the candidate data on LinkedIn is only a fraction of the available data online.
Incomplete or outdated profiles litter the platform, while thousands of other potential data sources are untapped by recruiters who never think to look elsewhere.
Talentis: An executive sourcing platform for recruiters
Talentis takes a different approach, when it comes to contacting and engaging passive candidates. Our Talent Map of one billion URLs tracks information on executives from across the web. This includes other social profiles, professional bios, press mentions, blogs and countless other sources.
This is supplemented with a huge index of tens of millions of companies, creating a unique search platform that allows powerful cross-database searches.
Using the full power of the internet – not merely a portion of it – recruiters can perform time-saving tasks that leap their search projects forward, boosted by Artificial Intelligence embedded in the technology, such as:
"Find me candidates like this one"
By linking big data and AI in this way, Talentis vastly enhances the output and effectiveness of recruiters running search projects. It positions employers to rapidly uncover hidden talent (passive candidates) that their ad campaigns can't reach.
Building on the foundations laid in search, the rest of the Talentis platform has been designed to manage the executive search process from top to bottom.
Candidate identification, approach, communication, shortlisting and all the way through to placement – every detail of the workflow is mapped out in an intuitive workflow.
And not only that – a combination of web app, the Talentis TalentGraph and the Chrome browser extension allow users to keep their data fresh and updated. It also gives them instant access to their records as they browse the web, making profile annotation and updates just a click away without breaking stride.
About the Talentis team
The team behind Talentis is Ikiru People – developers of FileFinder, Voyager, ISV and GatedTalent. As a subsidiary of a public company with outstanding scores on Trustpilot, Ikiru People have been in the recruiting and executive search software space for over thirty years.
During that time, we've had the opportunity to partner with elite teams in agency and in-house recruitment. We've watched and learned how the best in the world approach their work and structure their workflows.
The result is Talentis – the first recruitment software to harness big data and AI in an integrated package. It puts world-class search tools at recruiters' fingertips from the moment they kick off an assignment.
Try our passive candidate recruiting software for free!
How confident are we in Talentis?
Very.
So confident, in fact, that we're welcoming new users to explore the platform free of charge and with no obligation.
We may not be new, but our product is.
It breaks new ground, shakes up traditional ways of working, and puts new capabilities in the hands of search teams that they've never experienced before. With our help, you can start to contact and engage passive candidates as soon as possible.
Curious?
Start your trial after a demo – no card, no commitment, no hassle.