Career Planning
Understand your authentic self to unleash your executive potential.
Career Planning
Understanding your authentic self and identifying your genuine aspirations for your professional life is key to unleashing your executive potential.
Welcome to GatedTalent, the leading destination for executive career planning. This is the space where you come to figure out what you genuinely want from yourself and ultimately discover what is holding you back from climbing the pinnacle of your professional journey.  
If you're prepared to embark on this adventure, continue reading to discover how we can assist you in your quest. 
Here To Help You 
At GatedTalent, our top consultants are here to guide and nurture you on this journey of self-discovery. Our consultants have accumulated over 35 years of experience and a deep understanding of the complexities of executive leadership.  
Therefore, whether you aspire to ascend to the C-suite, join the board of directors, or shape organizational strategy, our consultants provide a personal touch to your career planning tailored to your unique needs. We can safely say that you are in the best of hands.    
How Does It Work?
Book a 30-minute Zoom meeting with our GatedTalent career consultant to scope your current situation. 
Your consultant will then guide you through some homework and individualized research to use in a second 30-minute Zoom meeting. 
What do you get? 
A career plan with a defined direction and strategies for getting there. 
Total Time Investment 
2 x 30-minute Zoom sessions
3 – 5 hours of your time in directed research and homework.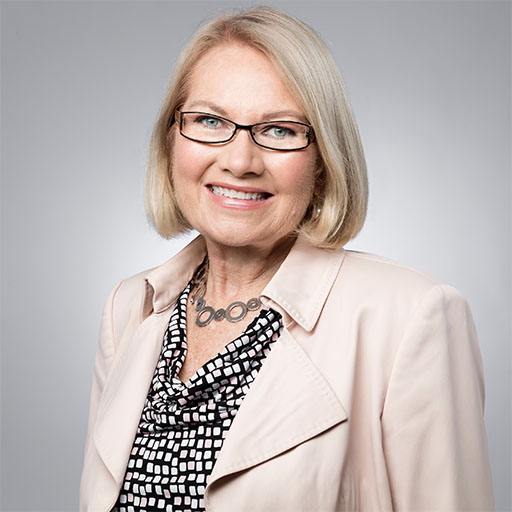 Meet your consultants
Paula O'Connell
Paula O'Connell, an esteemed professional, brings a wealth of expertise in executive search, business, and marketing. With a proven track record of reviewing resumes and conducting interviews, she has successfully guided numerous candidates to secure their dream jobs. 
Let's Connect: Schedule a 15- minute virtual coffee meeting in my diary for a no-obligatory chat about your career.
Regions covered: USA – West Coast & Mountain States / APAC / Australia / New Zealand
Learn More About Paula …
Over the past seven years, Paula has focused on providing tailored career solutions to individuals aspiring for remarkable growth. Leveraging her marketing prowess, recruitment acumen, and business acumen, she has developed a distinctive approach to position her clients successfully in today's competitive job market. 
When working with Paula, expect personalized attention and tailored guidance to propel your career ambitions. She collaborates closely with her clients to craft effective communication tools and strategies that differentiate them from their peers. With Paula in your corner, you can be confident that you will receive exceptional support and guidance to advance your career with unwavering confidence.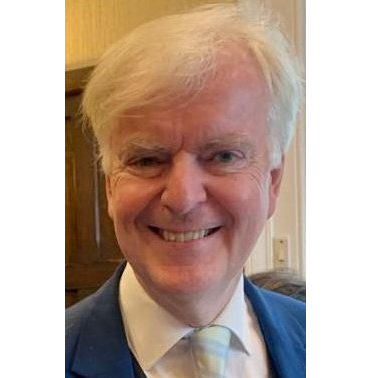 Roger Manning
Roger Manning's wide-ranging proficiency enables him to address individuals' distinct needs and challenges in fields such as finance, healthcare, technology, and hospitality. His coaching approach reflects a profound understanding of professional development intricacies, drawing on his recruitment background to provide invaluable insights and strategies for career advancement and goal achievement in today's dynamic corporate landscape. 
Let's Connect: Schedule a 15- minute virtual coffee meeting in my diary for a no-obligatory chat about your career. Email me at roger.manning@yahoo.co.uk
Regions covered: East Coast and Midwest USA & Canada / UK / Europe, Middle East and Africa.
Learn More about Roger…
Committed to personalization, Roger takes the time to genuinely comprehend each client's aspirations and obstacles, tailoring his coaching techniques and solutions accordingly. By combining proven methodologies, cutting-edge tools, and a sincere passion for helping others succeed, Roger empowers business professionals to unlock their full potential and thrive in their chosen domains. 
Customer Testimonials
Marketing Director EMEA for US technology company. Netherlands based. British. Male. Aged 52. 
Ran a career mentoring programme to identify strengths and limitations, develop a strategy to target individual companies and redeveloped CV and LinkedIn profile. The main challenges were to identify quantifiable successes in his career and to identify job opportunities at the right seniority. Once interviews were secured, ran interview training. Secured a new role within 6 months
EMEA Marketing Director for US technology company. Switzerland based. British. Female. Aged 40.  
Outplaced from Swiss company as they were relocating to the UK. The main challenge was that she wanted to remain in Switzerland, which has a very limited number of international companies. Worked through the programme from SWOT analysis, identifying target companies, overcoming limitations (no university qualifications), developing her CV, job applications and interview training. After exhausting the limited Swiss market, encouraged her to review other geographies. Has now secured a virtual role with a US firm. Process took 12 months. 
Vice President Corporate Communications publicly listed global company. Female. Aged 52 
Career development programme ran over three months to coach on career growth. Reviewed her personal SWOT, benchmarked counterparts, managed gaps and perception issues, and coached on senior management dialogue. Overcame issues regarding educational gaps (with some INSEAD short courses) and reviewed dialogue with the senior management. Two years later: promoted to the management board and the title of Chief Marketing Officer. 
Head of Market Intelligence for a global company. South American. Female. Aged 51 
After leaving a company in a traditional employed role, wanted to set up her own business in a specific area. Supported her in developing a rigorous business plan, challenged her on the tough business questions and after a period of time, she saw that the numbers just wouldn't add up. We then focussed on a more traditional next step with an employer. I worked through her SWOT, identified and developed strategies to target specific companies, redeveloped her CV, updated her social media presence: Developed cover letters and coached her on interviews. Process took 12 months. 
Head of Digital for a global bank. New Zealander. Aged 38 
Career mentoring programme to identify strengths, manage skill gaps and benchmark with peers both on skills capabilities and career progression. Increased personal social media presence and identified speaking opportunities to increase profile in the industry. Process took three months. 
Please choose the currency and your membership status to display the prices