LinkedIn Profile Optimization Services
Our professional writers will deliver optimized LinkedIn profiles that open doors.
Managing your career involves being found by recruiters and then communicating your value. Being found requires that you maximize your visibility on sites like LinkedIn and GatedTalent while communicating your value requires an impactful executive resume/CV.
A LinkedIn profile that is optimized for search is not the same as a resume designed for impact. Different words, different phrases, and different formatting are all required to deliver on the different requirements. That's why GatedTalent uses dedicated (and accredited) LinkedIn optimization specialists alongside experienced resume writers. Whether you are looking for an optimized LinkedIn profile or a rewritten resume – or a combination of the two – our professional services team can help.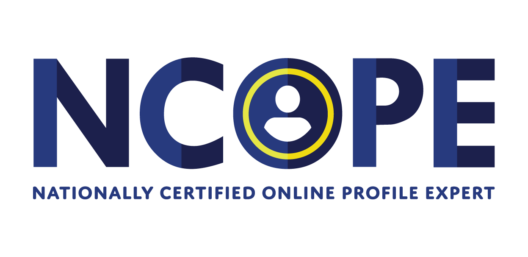 LinkedIn Profile Optimization
Our LinkedIn Profile writing and optimization service is delivered by NCOPE certified professionals. They have written top-performing LinkedIn profiles for executives across the globe.
We use proprietary data on what recruiters search for as well as our in-depth knowledge of the LinkedIn and GatedTalent AI systems to optimize profiles around the appropriate keywords and phrases that will get executives onto recruiters' radars.
Combined LinkedIn & Resume Package
Our best-selling candidate package is a combination of a LinkedIn profile, optimized around the position you seek, and a resume/CV designed to be impactful and to ensure that any recruiter is clear on what you bring to the table. 
 All our projects include two professional team members – an accredited LinkedIn optimization specialist, and an experienced writer, to ensure that all of your career documentation is fit for purpose.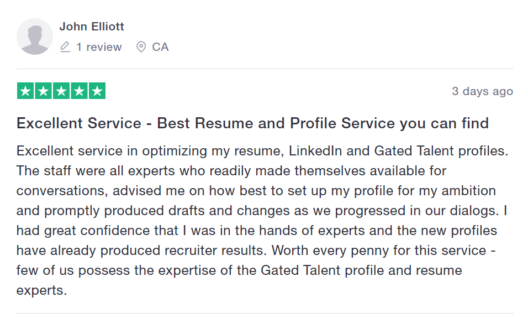 GatedTalent Career Package
For executives looking for the ultimate career boost experience, our unique GatedTalent Career Package brings together the skills of an executive search consultant, a LinkedIn optimization specialist, and a professional writer to help the team understand your strengths, your career strategy, and to create documentation that will help you get to where you want to go.
After completing a background questionnaire, you'll spend an hour with an experienced executive search consultant and your writer. Our team will work with you to define your documentation needs and objectives. Our specialists will then deliver a resume, a covering letter, optimized LinkedIn profile, and onboarded GatedTalent profile reflecting your needs. You'll then spend a second hour with our executive search consultant to help guide you in the use of your newly created documents and determine any further career consultation or coaching you may need.
Our Premium Career Package is an exclusive service with limited availability. Please email our team before making a purchase.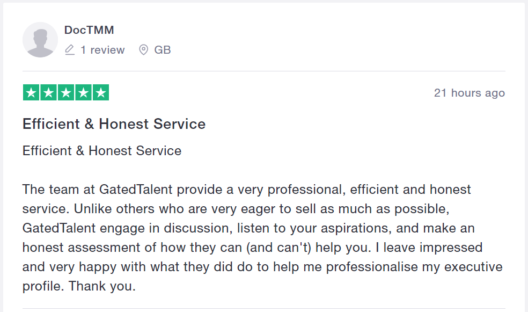 What can you expect when you use GatedTalent career services?
In addition to some of the best resume and LinkedIn writers in the world, you can be confident that your resume and LinkedIn profile writing services will be delivered professionally. GatedTalent is a subsidiary of a public company and enjoys an "excellent" Trustpilot rating with hundreds of independent reviews. Thousands of executives trust our career support services, and we host dozens of webinars for our members every month. You can learn more by joining an upcoming webinar or by contacting our member support team.
Become a GatedTalent Premium member to benefit from discounts on Optimization Services
GatedTalent Premium members benefit from significant discounts on our LinkedIn Optimization services along with a host of other benefits. Not a Premium member? Buy Premium Now, and take advantage of these rates. Questions? Interested in our GatedTalent Premium membership?  Email us to learn more, or read our blog on LinkedIn profile optimization for executives.
Please choose the currency and the membership type to see the prices of our services: