Try GatedTalent with a FREE GTMail Campaign
Over 100,000 senior executives from 100+ countries have created GatedTalent profiles. They've done this because they want to be on the radar of top search firms.
A targeted GTMail campaign typically enjoys 40% + acceptance rates within 48 hours. Try it for free today!
Specify your GTMail campaign criteria below. Please note that all requests are subject to final confirmation.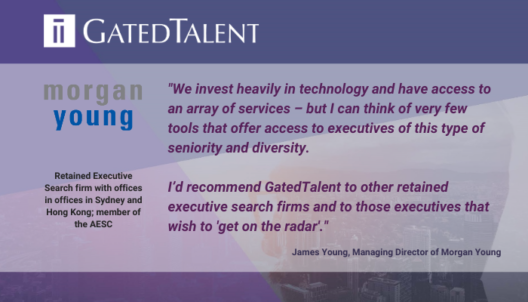 Book your GTMail Campaign
To request a GTMail campaign, simply complete the form above. GTMails are for executive search purposes only and are subject to internal review. We reserve the right to refuse any mailing request.