Executive Interview Coaching
<!– TrustBox widget – Horizontal –>
Executive Interview Coaching Services
An executive-level interview can be a life-changing experience. Coaching from an experienced recruiter can maximize your chance of success.
GatedTalent offers online executive interview coaching services to help you prepare for a job interview through our partnership with experienced retained executive search consultants, handpicked from across the world.
We offer a proven approach to interview preparation and planning, with a range of service offerings to help executive candidates to be successful in the job interview stage of an executive search process.
Whether you have just 1 hour or look to invest in a bespoke program, GatedTalent's online interview preparation coaching services will give you confidence for success.
Keen to learn more? Email our team to set up an initial consultation or fill in this contact form.
Meet your executive interview coaches
Leigh Ann Arthur
As the founder and Managing Director of LAA International, Leigh Ann has gathered extensive experience across Europe and the United States, working with international companies who expect high value and expertise from their executive search providers.
For over 15 years Leigh Ann has met with thousands of executives from global entities to smaller start-ups who have gone through her search process. This gives her a unique lens through which to view her candidates' careers; from their history of exceeding expectations in value creation to their relationship-building ability and the creativity they bring to problem-solving.
With an insider's view and special understanding of the job search and executive search processes, Leigh Ann will prepare you for your next interview; from finding your authentic voice and using that to answer questions with authority and confidence. Ever optimistic, Leigh Ann loves to see the right people doing the right job at the right company.
Regions covered: USA – East Coast and Midwest / UK / EMEA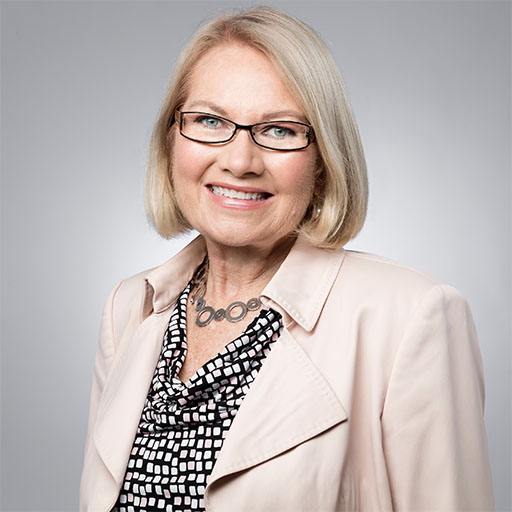 Paula O'Connell
Paula brings expertise and in-depth knowledge across international markets and over 20 years of experience within the executive search to work with individuals on their careers.
After pioneering interim marketing solutions to the Sydney market, Paula recruited international marketing talent for leading global organizations across Europe. Back in Australia, she broadened her expertise into the Human Resources sector. Overall, Paula and her teams have placed over 1,000 senior professionals. She has reviewed thousands of résumés and coached countless candidates in job interviewing techniques.
Always passionate about how people navigate their careers, Paula now specializes solely in executive career mentoring, résumé writing, and interview training.
Regions covered: USA – West Coast and Mountain States / Asia Pacific
Executive Interview Preparation Coaching – Your options:
One Hour Interview Preparation Coaching – 1 hour One-on-One via Zoom
Do you have an urgent need to practice for an upcoming interview?
We can accommodate you at short notice.
Outcomes: confidence to answer the typical executive-level interview questions
Interview Preparedness Counsel – Preparation time: 8 hours; Contact time: 3 hours One-on-One via Zoom
Outsmart your competition – the more you prepare, the better you will perform. The GatedTalent bespoke preparation plan will help you reflect on your experience in line with the competencies outlined in your target jobs. You are then matched with an experienced consultant in your time zone who will take you through preparation, visuals and interview practice via Zoom.
Outcomes: increased confidence, articulate your value, present your authentic self.
To give you an idea, our process is as follows:
INTERVIEW PREPARATION
1. The client provides GatedTalent copies of the job description or advertisement where they will be interviewing
2. A GatedTalent consultant reviews the job to identify the critical competencies outlined.
3. The GatedTalent consultant sends a bespoke preparation document to the client, where they are asked to reflect on their background (and resume) and utilizing the CAPEL Format – Challenge, Actions, Personal Results, Employer Results, what did you Learn from the project? – note in detail the most important aspects of each project, the challenges, actions and measurable results associated with them, such as; business problem, contributors, solution, benefits, how you overcame challenges, lessons learned, your personal development, the company's development, competencies utilized, etc.
a. The client prepares appropriate examples per role as relevant.
4. We also send homework on "Tell me about Yourself."
5. The LAA consultant then formulates behavioral interview questions based on the core competencies in the job description as well as executive-level questions asked in interviews.
ZOOM MEETING 1
1. The GatedTalent consultant and the client meet on Zoom to:
a. Review CAPEL document together and discuss aspects for the client to begin practicing for next session
b. Review of homework on "Tell me about Yourself"
c. Identify any other areas of concern for the upcoming interview.
d. Review online meetings and how to set oneself up for success; lighting, contrast, headphone wires, camera, etc.
ZOOM MEETING 2
The interview is about communicating, convincing, connecting & converting.
• During the interview practice, we make sure the client provides the right introduction (first and foremost as this set the tone of how the interviewer sees you)
• Practice prepared behavioral interview questions
– How their expertise satisfies what the employer needs.
– It's not about the client's qualifications but their ability to map their fit, value, and experience to what the employer needs at this moment.
• Receive feedback on the quality of answers
• Receive feedback on the non-verbal cues
ZOOM MEETING 3
Review previous challenging questions
Practice on further questions and issues
Focus on closing questions (from the client to the employer)
Please choose the currency and your membership status to display the prices