Executive search is a highly specialized form of recruitment which can take on many forms.  It's hard to sit back sometimes and get an idea of what's going on around us.  In some cases, we're dealing with board appointments to publicly listed companies, involved in the selection of shortlists at secondary and tertiary institutions, assisting governments in building strong community leaders and everything in between.  How do executive search companies in Australia and New Zealand see the state of the leadership hiring sector?
Let's get a lay of the land!
I'm very fortunate in that I get to interact with some of the brightest, cutting-edge firms the executive recruitment industry has to offer.  Recently, I set about to prepare this blog by seeking wisdom from some these industry challenging figures.  I thought it was as good a place as any to ask about what how they thought their corner of the market was performing.
Demand for c-level executives with digital transformation experience
Retained executive search firm Morgan Young has offices in Sydney, Australia, Singapore and Hong Kong.  Managing Director James Young, who also serves on the AESC Council for Asia had this to say:
"The global business environment is rife with opportunity, and this has certainly been the case in Australia and New Zealand.  This is largely a result of the abundance of new technologies.  With the proliferation of emerging technology from AI and IoT, but now also 5G and quantum computing disrupting the global business landscape, digital transformation remained a top business theme for the 2019 and will continue in to 2020. In order to leverage the abundant opportunities created by the explosion of new tech, C-Suite leaders must understand what a digital transformation means for their organisations specifically.
 We think 2019 is likely to be one of the stronger years.  Perhaps not as strong as 2018 but the replacement of Chief Executives, their direct reports and Directors continues across all industry sectors.
 Analytics, Technology, Cyber, Risk and Engineering are all areas that have been consistently strong this year with the momentum continuing into 2020.
 In Australia and New Zealand nearly all retained firms have grown their Client Engagement and Research Staff. There has also been significant growth in Leadership Advisory Services."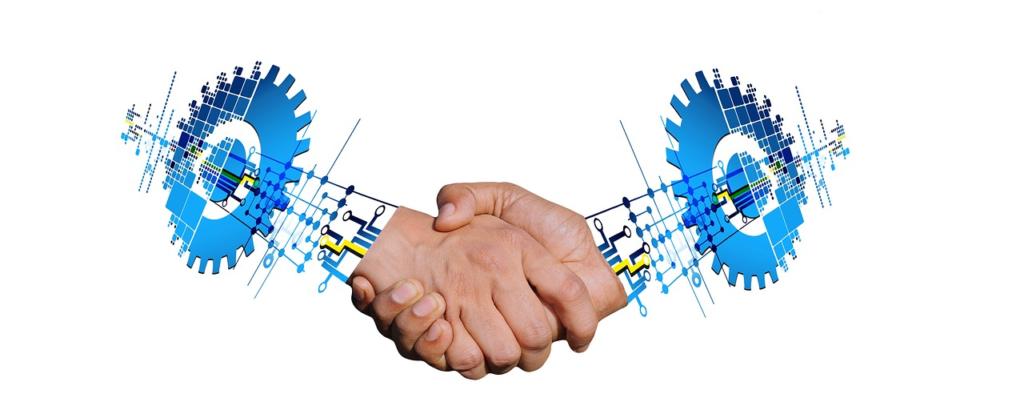 Market disruption leading to demand for new leaders
Similarly, Jo Baxter, Director of Baxter Executive Search operating from offices in Auckland, New Zealand highlights strong technological requirements across many verticals:
"We are seeing demand from all sectors particularly those experiencing disruption – technology, manufacturing, agribusiness, oil and gas, health, education, energy and infrastructure."
Australia and New Zealand are great exporters of talent with many top firms sending their best and brightest executives on distinguished leadership programs overseas; however, it's interesting to note AESC council member Alison Gaines', Chief Executive Officer of Gerard Daniels, a global executive search firm operating in Australia, the United Kingdom, and the United States, comment about the commitment from the market to local talent:
"Many employers are looking for national talent.  Some are open to international talent.  The employers most likely to look for local regional talent are governments and small business who are deeply embedded in local communities and prefer to support local workforces."
Executive diversity – More to do
While the market is keen to hire local talent, at the very top, I'm talking about firms listed on the ASX 200, it seems there is still a long way to go in elevating women to the board level.  I read a very enlightening article by Cara Waters in the Sydney Morning Herald in September of this year (which you can read here).  In short, the article concentrated on the results of the ASX 200 Senior Executive Census 2019 which revealed a drop in the number of female chief executives at Australia's top listed companies.  Alison Gaines was asked about her thoughts on the commitment to challenge gender equality:
"… larger sophisticated boards who engage with clients, shareholders and advisers who expect to see a diversity strategy in place. There is also more work being done by institutions and search firms to show the depth of women NED talent.  Some boards are ignoring the imperative to show an interest in diversity.  This often exposes the shortcomings of their own narrow networks and the narrow networks of their advisors.  In this instance well targeted search using a search firm will overcome their lack of access to women's networks."

In much of my quest to better understand the direction of our industry, perhaps the most intriguing commentary surrounded the oft ignored elephant in the room – the upcoming challenge that many businesses and corporates face in the form of the upcoming exodus of retiring baby boomers.  Jo Baxter made the following observations:
"The limited pool of good talent will only get worse with the retiring of baby boomers across all industries. Diversity is increasingly a prominent issue and is at the fore of many executive talent conversations. The search industry is committed to diversity and the value of diverse leadership teams."
Alison Gaines had very similar thoughts on the matter:
"Globally there is a war for executive talent – caused by the progressive retirement of the large baby boomer bulge, the recent collapse of middle management roles as a career path, the creation of new jobs and disruptive workplaces – which will put pressure on employment brands, professional development and education and training institutions as well as the search industry."
Executive search firms in Australia are optimistic for 2020
Where to from here?
Everyone I engaged with had something insightful to say about the outlook for 2020 but I thought James Young's comments provided some real food for thought:
"Tech is going to continue to drive change, whether its masking traditional value engineering or leveraging new businesses and business models.  We think there will be a return to reality with businesses seeking actual returns on investment, and real earnings.  The We Work pantomime will hopefully draw a line under the never-never-never going to make money business models and the adults will return to the room.  This may take some of the easy money out of the tech merry-go-round and see it redirected to organisations that can and do have a unique business producing returns.
The need for diversity at executive levels will continue, despite some of the reported fatigue associated with it.  Here in Australia there is clearly scope for improvement across gender and ethnic representation.  Generationally there will be the numbers to push through and force that change.  It will be too hard to contain the number of emerging female and non-white male leaders and the opportunities that come with this change.  The groundwork has been laid over the last few years.
The growing demand for renewables will also drive change across the energy & resources industry, and who knows, maybe the government may listen to [Michael] Cannon-Brookes [co-founder and co-CEO of Atlassian] and begin to understand that supporting the emerging tech sector will be far more productive than propping up the car industry ever was."
It was great to catch up with some of our Australian executive search firm clients and to chat about leadership hiring trends in the region and I'm delighted that our clients are experiencing growth in the region – as are we!  Thanks to Alison, Jo and James for sharing such insightful thoughts.  Executives wishing to get on the radar of execitive search firms in Australia, New Zealand and beyond might find our article on how search firms find executive candidates a good next read!
Thank you
We have sent a verification link to your email. Please follow the instructions to activate your account.